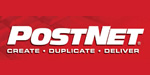 PostNet - Business Services Franchise
A highly specialized service/convenience retail concept that caters to consumers from all walks of life.
Profile

People and companies around the world rely on PostNet's services to make their lives and business operations more convenient. They trust PostNet's ability to provide an efficient, one-stop solution for any number of fast-paced global communication services. From package shipping and high quality copies to 24-hour fax services, our franchisees offer needed services and help customers make the right decisions every day.
PostNet has created and implemented an easy-to-learn system that empowers franchise owners with every available advantage to succeed. We provide access to a family of franchise owners all over the world and deliver assistance any time our franchise request support. At the same time all members of our franchise enjoy the freedom that comes with owning, managing and operating their own business.