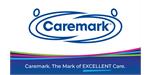 Caremark - In-Home Care Services Franchise
The Caremark brand operates in all home care markets. This is because we care passionately about people - all people!
Finance requirements

Franchise Fee:

£37,500 + VAT

Total Investment:

£118,000

Areas Available

Franchise opportunities available throughout the UK. Master franchise opportunities available worldwide.
Profile
Come and join Caremark - the REAL care company!
What do we mean when we say we're the REAL care company?

Caremark believe that real care is about putting people first. All people! It's about providing real care to everyone who needs it. And we're proud to do exactly that.
Our values of respect, honesty, integrity and support remain the same for all of our people; be that a customer, our care team or our franchise network. We really do care about everyone.
It's these values that make us different… and successful. After all, the strongest businesses are those that set out to make a difference and not only money.
In short, we are exactly what a care company should be!
If you're looking to make a difference and a rewarding life for yourself, both personally and financially, read on as we'd love to hear from you.
Why Caremark?

As a Caremark franchise owner, you will be one of 120 or so other Caremark offices. That's a lot of people to bounce ideas off, share success stories and to network with. With that in mind, we facilitate regular events and conferences for our franchise network and provide regular platforms to tap into this non-competing, yet knowledgeable peer group.
We're not new to this. In fact, we are one of the largest home care companies in the UK; delivering more than 110,000 hours of excellent home care each week. Our 17 years of experience means our business model and policies are fine-tuned and proven to succeed.
We believe that everyone, regardless of their social standing, should have the right to remain living in their own home and be given the care and assistance to do so as safely and securely as possible.
We have worked hard to build our brand in all markets and across the entire home care industry; serving private customers who pay for their own care as well as customers who require their local authority to arrange care for them. Irrelevant of how people find Caremark, we provide the same exacting, high-quality care to everyone. For you, this means you have access to the entire home care market, not just a portion of it.
Why Home Care?

Home care is an extremely stable industry. And it's growing year on year!
With the ageing population ever increasing, and the fact that they're choosing to receive care in their own homes, means home care is recession and pandemic proof.
With stability and longevity, home care is a great choice for owning a franchise and a profitable future.
The Caremark Training & Support
With Caremark you are never alone. You will have access to a full team of experts providing excellent training and ongoing in-region support. With 1 Regional Support Manager and 1 Quality and Compliance Manager supporting 20-25 offices, the level of support is exceptionally high, personal and extremely accessible.
Our entire support team are dedicated to assisting you to maximise business growth – we care as much about your business as you do.
Who Would Be An Ideal Caremark Franchisee?

Caremark franchise owners come from a wide variety of backgrounds, some with extensive business experience and others with none at all. Whatever your level of knowledge, we will work in partnership to give you the skills you require. You do not need any care experience.
With a caring nature, great business acumen and dedication, you can have a successful business, both financially and personally. Not only that, you'll be providing a service that changes lives for the better whilst also creating hundreds of job opportunities. What could be better?
Your Investment
Our franchise package and license costs £37,500 + VAT. You will require a minimum of £37,500 of your own capital to invest and working capital of around £73,000 for your first year's running costs.
Caremark has a strong relationship with the major banks, who will consider lending 70% of the total investment of approximately £118,000.
Caremark firmly believe in getting the caring formula right. By really caring about your customers and really caring about your staff, coupled with using our business model and policies, financial success will naturally follow.
Your profits matter to us too! That's why we still have one of the lowest Royalty Fees in the industry at only 4.5%. We can do this because we are wholly UK owned with no overseas investors to report to.
Join us. You'll love being part of the REAL care company!