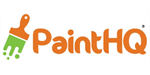 PaintHQ - Paint Store Franchise
PaintHQ offers its Franchisees an opportunity to share in that success with its brand and proven success formula.
Finance requirements

Total Investment:

$140,000 - $160,000 + GST (dependant on build out costs)

Areas Available

Australia
Profile
PaintHQ is a franchised paint store group with its mission to provide most reputable services and the most suitable house paints and related products available on the market at the time to meet all customers' needs and provide healthy profit for its owners and rewarding working environment for its employees.
History
Joe Wang has over 33 years of experience in the Paint Industry. Joe set up PaintHQ in the Dingley Village which now the Head Office for the Franchise operations.
The company-owned operation has shown amazing growth with sales now estimated to reach between $800,000 - $1,000,000 per annum within two years.
The Opportunity
Australian paint industry produced $3 Billion dollars' worth all kinds of paints and coatings last year including 160 million litres in architectural and Decorating sector with increase of 4.5% comparing with previous year. In architectural and decorating area, trade depot/retail store play key role in sales and the potential is huge.
The PaintHQ Strategy
To Set up and duplicate small decorative paint trade outlet/retail stores to attract smaller investors to join in the franchise group and to provide decorative paint and related products/services to both local trade and retail market.
The Franchise Opportunity
There is a huge and expanding market readily available in-home improvements, but only to those organisations capable of adapting to changing conditions and finding a unique opportunity. PaintHQ has developed this capability and offers its Franchisees an opportunity to share in that success with its brand and proven success formula.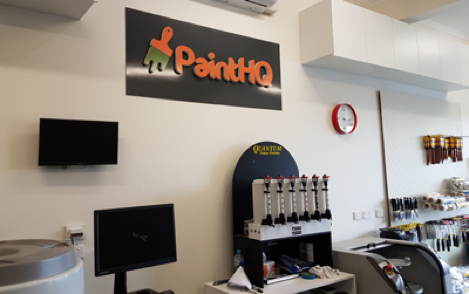 A Simple and Straightforward Operation
A simple, effective and smooth-running system is used which has been proven to work consistently well over many years. Because the system is easy to operate for Franchisees and customers, and provides a service that is highly regarded, the PaintHQ Franchise is a business that is both financially and personally rewarding.
Territories
Territories are allocated on a population/area basis. This area is exclusively yours throughout the term of the Franchise Agreement. You will have a radius of 4 kms around your store to do your marketing … no other PaintHQ store will be located in your territory … ever!!
The Franchise Package
PaintHQ Management Pty Ltd offers a full business format Franchise package. Everything that is necessary to launch your PaintHQ Franchise is provided for in the initial franchisee fee, together with the documented additional items of expenditure.
The package content consists of:
Two week (10 working days) PaintHQ start up training program – An initial 5 day comprehensive training package. This will cover all aspects of store operation, marketing concepts, sales, customer service and administration.
A further 5 days training will be completed in your store at opening. This will encompass stock display & how to promote products that will be on "special" from time to time. Further supplier in-territory training days will be organized direct for you with our various approved suppliers.
Corporate Uniform – This consists of 2 x Polo Shirts per employee – up to 4 employees, portraying the PaintHQ corporate identity. Additional uniform is available on request at the Franchisee cost. All staff must wear corporate uniform in the store & on deliveries at all times.
Stationery - This comprises an initial supply of your PaintHQ headed custom stationery. Business cards, letterheads, etc.… Everything you need to get your business underway.
Advertising Materials - Advertising material will be supplied onto your company laptop computer.
Customised Vehicle Livery – The PaintHQ livery will be placed on the side, rear and bonnet of an 'approved' type vehicle (Franchisee to pay costs of vehicle).
Operations Manual – The valuable PaintHQ know-how is conveyed to the Franchisee through the comprehensive Operations Manual. It is the intellectual property of PaintHQ and provided to the Franchisee on loan.
Franchisee Cost from $140,000 - $160,000 + GST (dependant on build out costs)
Teamwork is fundamental to the PaintHQ philosophy. PaintHQ is committed to delivering ongoing support services to Franchisees. These services are essential to the long-term success of the business. PaintHQ can only be successful if its Franchisees are successful. This means it must be a win/win situation where both the Franchisor and the Franchisee grow and prosper together. As part of creating this situation, PaintHQ provides franchisees with comprehensive back up and support services.
Contact us by completing the short form below for more information.