The Christmas Decorators Franchise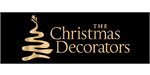 The Christmas Decorators - Christmas Decorating Franchise
A unique opportunity to join an expanding business, providing commercial and residential Christmas decoration installation services.
Watch Video
Finance requirements

Franchise Fee:

£20,450

Areas Available

UK & Ireland
Profile
Run your own Christmas decorating business and be part of an ever-growing service.
The Christmas Decorators is a family business based at the head office in Liverpool. The company was founded in Colorado in the USA in 2000 and was successfully brought over to the UK by the British owners and founders in 2005.
The first franchise operation was launched in 2007. By the end of 2018 there were 42 franchised areas within the UK as well as offices in the USA.
About The Christmas Decorators
The Christmas Decorators franchise offers a totally unique opportunity to join an expanding business, providing commercial and residential property owners with a design and installation service of both indoor and outdoor Christmas lights, decorations and festive displays. It is the only business of its kind in the UK and has been operating successfully now for over ten years.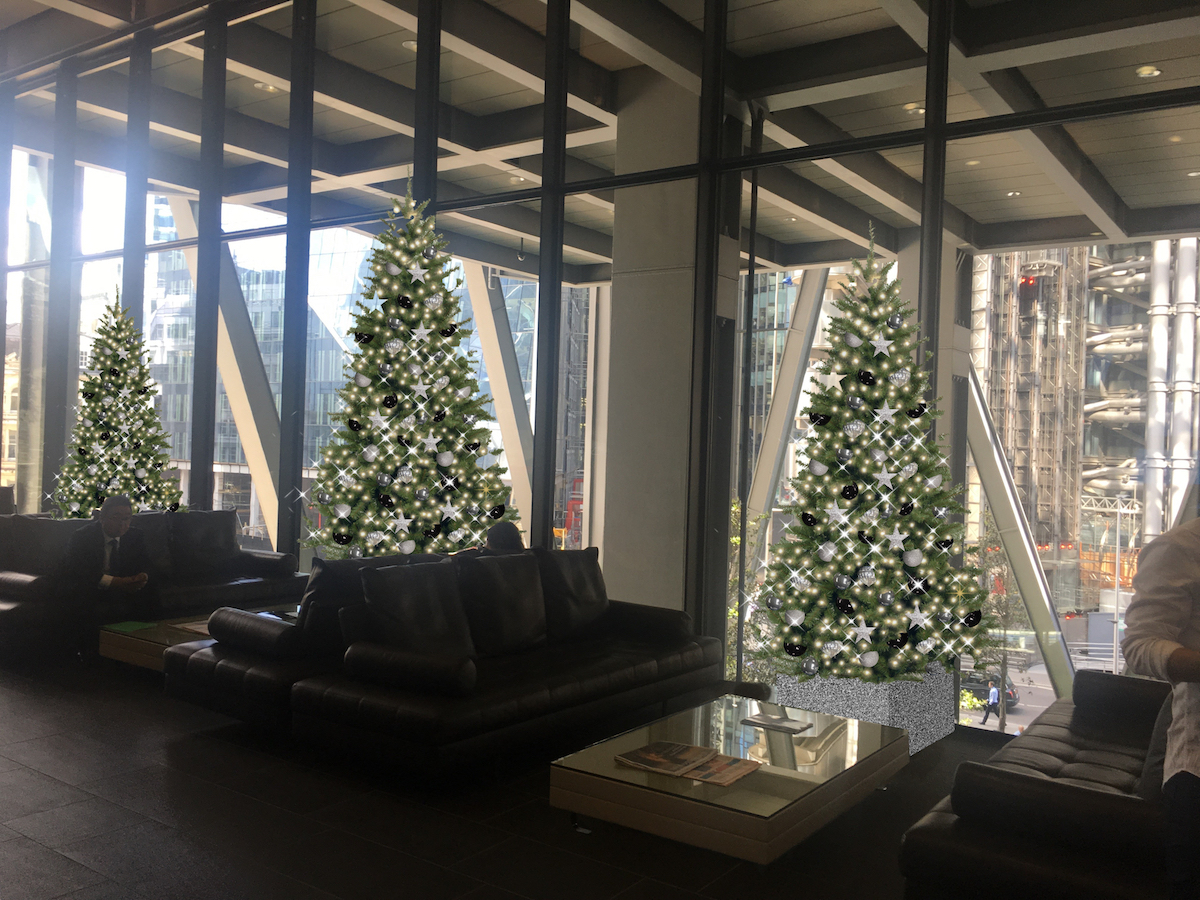 There are virtually no competitors and the service is unique for the residential clients with whom we forge great relationships.
Whilst there is competition in the commercial marketplace, we have gained a great reputation over the years which reflects in our varied list of clients, ranging from large blue corporations, along with high streets and shopping centres, to the hospitality industry and private homes.
In the residential market, our clients greatly appreciate being able to employ someone else to decorate their property and no hard sell is required!
Just think, 15 years ago only higher net worth households would have the luxury of a cleaner or a gardener. Now it's commonplace. We have made our service just as accessible.
The business has grown year on year with our services constantly in high demand.
Franchisees become Christmas designers and installers to turn properties, both commercial and residential into amazing Christmas Wonderlands. They also decorate shopping centres, arcades and high streets. Elegant exterior lighting is created to suit each individual property to complement both style and surroundings. Inside an array of bespoke Christmas displays, Christmas tree designs, and handcrafted Christmas garlands and wreaths, all complement any lounge, fireplace or hallway.
This business is particularly attractive and rewarding because 95% of our clients return year after year. After all, Christmas comes every year and so, as long as, you keep your customers happy, you have the opportunity to keep them forever. While the majority of your income will be earned over the 3 month festive period, this is an all-year-round business offering the prospect of increasing kerb appeal with lighting for the licensed trade industry as well as at indoor and outdoor events, parties and weddings.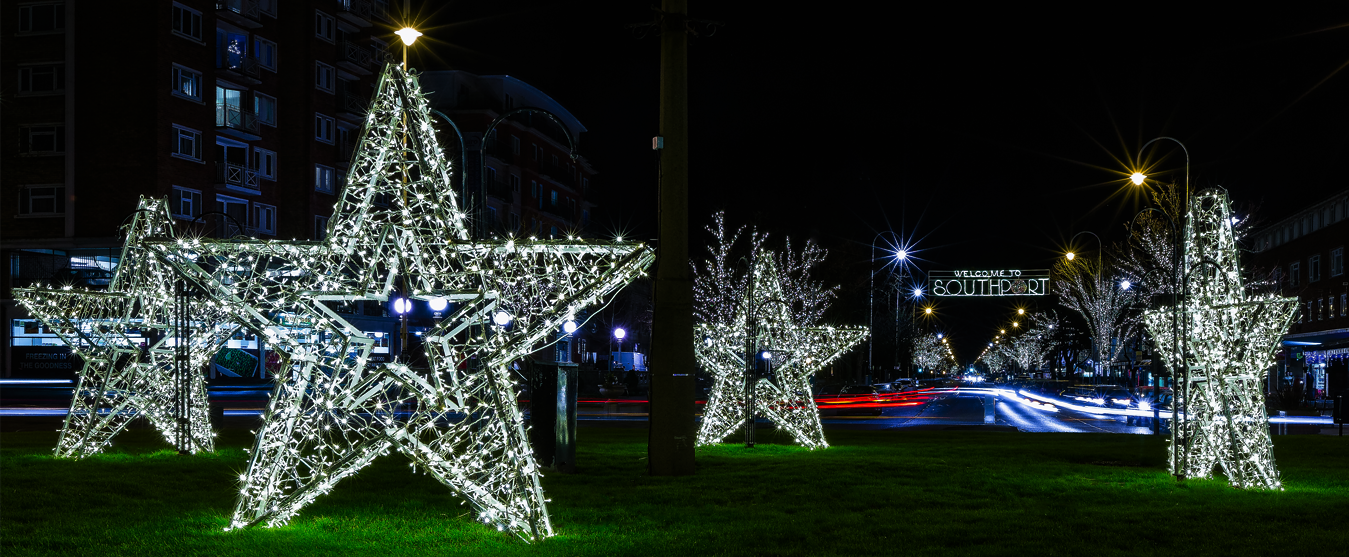 The Christmas Decorators Franchise
The Christmas Decorators aim to make this unique festive service accessible throughout the UK and are now looking to recruit like-minded people to establish and operate The Christmas Decorators Franchise.
With our network almost complete across the UK and Ireland, this year we are looking to offer up to 10 more licences.
This type of business requires an artistic mind, as well as an energetic and capable body, to install interior and exterior decorations at Christmas – and at other events throughout the whole year.
Training and Support
Training consists of five full days classroom training at head office and a further four days hands on practical training. In addition, we provide ongoing training all year round. We believe we can teach just about anyone how to do what we do, so long as he/she has an eye for what looks attractive and tasteful. We provide ongoing training and a conference, support from our office based management team, access to our own manufactured decorations along with sales and marketing support.
In the early years, The Christmas Decorators business - marketing, stocking, preparation and interior design – can be run from home, avoiding expensive overheads.
What we are looking for
This franchise is a management franchise requiring the ability to market products and services throughout the year
You will need to be able to manage and grow your own installation team
You need to be passionate about Christmas
You need to be forthright and honest and never over promise and under deliver
You need to be enthusiastic, hard working and organised
You need to be a good communicator and be able to talk to clients of all levels.
You need an artistic flair that enables you to install interior and exterior decorations at Christmas and throughout the year
You need to pay attention to detail and always strive to achieve that "WOW" factor with that extra effort
Whilst our business is predominantly about Christmas time and effort are required throughout the year so we need people who can afford that time
Testimonials
What made you chose The Christmas Decorators Franchise?  I love Christmas! I was looking for a business that use me best skills, project management, leading teams and giving great customer service. The Christmas Decorator Franchise focuses on these key skills so it was a great fit for me. The ...
What made you chose The Christmas Decorators Franchise? The Christmas Decorators ticked lots of boxes for Dawn and I. A successful and proven model with lots of opportunity to provide greater financial security, the possibility as a couple to jointly run our own business and very importantly, a mu...
Videos
An insight into the Christmas decorating services provided by the infamous Christmas Decorators.