The Property Franchise Group Franchise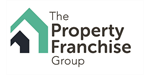 The Property Franchise Group - Estate & Letting Agency Franchise
With five high street brands, a 'hybrid' brand & 20 years' franchising experience - join the UK's largest multi-brand property franchise!
Finance requirements

Franchise Fee:

£18,500 (for high street setup)

Total Investment:

£35,000 (for cold start high street setup)

Minimum Investment:

£35,000

Areas Available
Profile
The Property Franchise Group is the UK's No.1 property franchise specialist.
We are a group of six well-known UK estate agency and lettings brands: CJ Hole, Ellis & Co, Ewemove, Martin & Co, Parkers and Whitegates – creating a network of nearly 300 high street offices reaching from Falmouth to Aberdeen and most places in-between.
Our franchise owners have a strong high street and online presence and they are able to provide local property knowledge to clients whilst being backed by an established brand and support team.
The Property Franchise Group in numbers:
Award-winning brands
20 years' franchising experience
49 new franchise territories last year
High percentage of franchisees operating for over five years
80% income generated from lettings

203 franchisees
259 high-street offices
118 'hybrid' franchises
55,000 managed properties
We are looking to partner with successful businesspeople who have the ambition and motivation to grow their business.

What can we do for you?
We are tried, tested and trusted, and we can teach you how to run and grow a successful estate and letting agency business. We have proven our business model works and can point you in the direction of the hundreds of launches we have completed.
The Property Franchise Group is a pure franchise model. As such we do not dilute our resources and support with any other activities – this is your business and we will help, provide advice and focus on it as much as you do.
We have many services within our Head Office including:
Operations
Helpdesk
Digital Marketing

IT
Compliance & Legal
Training
In addition, we provide advice on premises, funding, financing and business growth, we also operate a robust acquisition programme across the UK.
Joining us will enable you to concentrate on running and growing your business and not being distracted but such things as designing and optimising a new website.
Why should you invest in property?
It's simple. Property is one of the most lucrative white-collar investments. Since the 2008 recession property has stabilised, and now the UK property market is one of the most in demand industries in the world.
What are your routes to join?
There are five routes to join The Property Franchise Group:
Purchase an existing business as a resale: This option will give you an immediate revenue stream, a loyal customer base and you will take on a team of staff that already know the business inside out.
Start from scratch with a cold launch: Start the 'complete' journey of business ownership at a lower cost. You will have a greater influence over where your office is situated and who is in your team.
Operate under the 'hybrid' model: You may already be working in the industry and may want to start a business with a lower setup cost.
Purchase an independent agent:  We will assist in identifying businesses to purchase that you can rebrand as one of our brands suitable to your area.
Re-launch as one of our brands: You may already be an estate agent who has either seen a recent downturn in business or hit a glass ceiling. If this is the case, you can take your business to the next level as a franchise without losing ownership of the business you have built.
What does our franchise package do for you?
You can expect to receive this and more from our franchise package*:
Exclusive five-year franchising agreement
Premises
Full training
Regular visits from your assigned expert
Unlimited email and phone support
State of the art technology and systems
Full optimised website homepage
A launch marketing package
Ongoing marketing, media and PR support
*N.B. the above franchise package is only applicable to the high street model
Your business will be guided to launch by The Property Franchise Group team – and because your business is our business, and your success is our success, we will do everything we can to prepare you for the world of estate agency and business ownership.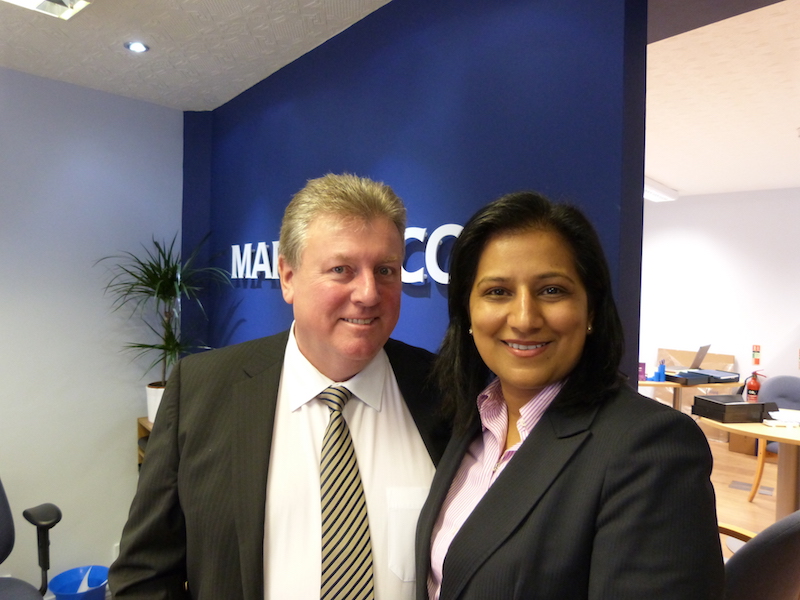 "My partner and I previously worked for a national pub company in recruitment, training and customer service. We decided we wanted to take on a new challenge, setting up a property business.
Within 2 years we broke even! Day-to-day business is fast paced and dynamic, something we both enjoy. We have opened our 2nd, completed on an acquisition which has taken our managed portfolio to over 400 properties.  In addition being able to provide a sales service has made a big difference to our profitability and it is just the icing on the cake!
We pride ourselves on the comprehensive service we provide. We are currently in the process of launching our 3rd office, excitingly a CJ Hole business in Gloucester. In years to come we will have a business with a substantial asset value, providing many options for our future."
- Peter and Rani Grieve, Martin & Co Worcester and Gloucester
Let's talk money.
Our franchise fee is £18,500* and includes our launch package. Any extra cost of investment will depend on how you franchise, where, and the scale of the business you want to purchase .
Investment starts at around £35,000 for cold starts. Because we are a strong performer most high street banks trust our franchisees will make a success of their business, and therefore will lend up to 70% of your costs depending on specifics.
A typical franchise will turnover £300k by year three and in excess of £500k by year five (based on typical high street model).
If your expectations are higher, we have many offices who generate over £800k a year and we have several more who have joined the £1m club.
But it's not all about money. You can build a new life for yourself, try your hand in a new market and move on from your old job, regardless of your experience in property.
*N.B. Costs and franchise fee may vary with the 'hybrid' route in comparison to the traditional high street set up.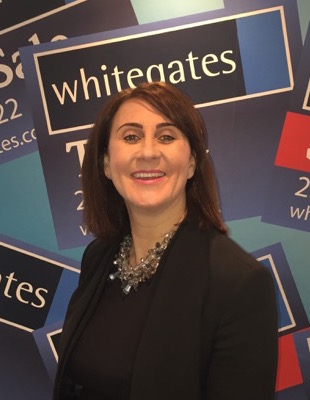 "My story commenced with Whitegates many years ago when it was a corporate company. I progressed my career to Branch Manager level and when the franchise model was established in 2001, I jumped at the chance to own my own business.
This was without a doubt a good decision both professionally and financially.
I have grown my business and established a strong reputation by running a ethical Estate Agency that provides an honest and personal service.
I am excited to say I completed on my 2nd office in Prenton last year and I am now looking for further acquisitions. Maybe even a 3rd office!"
- Gail Loller, Franchise Owner, Whitegates Estate Agency Limited West Derby and Prenton
What do you do next?
Contact us! If franchising is for you then you have come to the right place. Just fill in the form below and we can get you started on your journey to becoming the newest business owner in The Property Franchise Group.